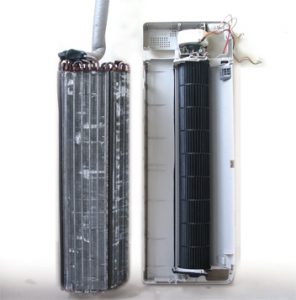 Why Choose IOverhaul?
Typically recommended for units that have been neglected over the years and that have a thick accumulation of dust between the wall and the air-con unit. IOverhaul maintenance is commonly known as "chemical cleaning" but with ICLEAN we service all parts with hot pressurized water. Yes HOT water!
The entire unit is dismantled and all washable parts removed are thoroughly soaked with alkaline chemical. They are subjected to a 150psi hot water bath to leave them shining, free of any dirt, bacteria and mold. All parts are inspected and re-assembled with moving parts lubricated for maximum efficiency.
The noticeable difference is an energy efficient unit, clean and shining coil after maintenance. A difference you can see and feel!
Our goal is your complete satisfaction.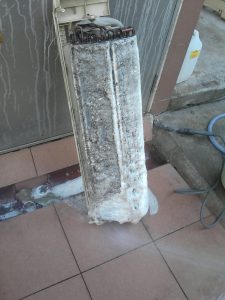 Job Scope
Dismantling of air-con unit
Thorough washing with chemical
Alkaline chemical
Hot water cleaning
Fan coils and Blower unit thoroughly cleaned
Air filter are washed, dried and reinstalled
Condenser check
Re-installing of air-con unit including lubricating all moving parts
Pressurizing air-con system with R410a or R22 gas
| Item | Price |
| --- | --- |
| IOverhaul – System 1 | $135 |
| IOverhaul – System 2 | $265 |
| IOverhaul – System 3 | $390 |
| IOverhaul – More than 3 fan coil | Call to Enquire |