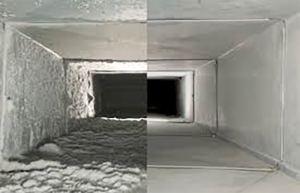 BRUSHLESS AC DUCT CLEANING
IClean is the first company to introduce Brushless Duct Cleaning and Duct Sanitization in Singapore. We use state of the art equipment imported from USA and work closely with leading duct cleaning companies in the world.
Our technicians are all well trained to inspect, clean and sanitize any type of Air-Conditioning Ducts. We serve both Commercial and Residential customers.
With clear view window, customers can see the dusts and debris extracted from their ducts "live" when cleaning is in progress. We don't let the dust settle in your air conditioning duct!
Our add-on service includes a complete duct sanitization. A safe biological agent is used to thoroughly coat the inside of the air ducts. Gone are the dust allergies and mold. IClean thoroughly, efficiently and effectively clean AC ducts for your peace of mind. Call us for a quote!
Video – Duct Sanitization